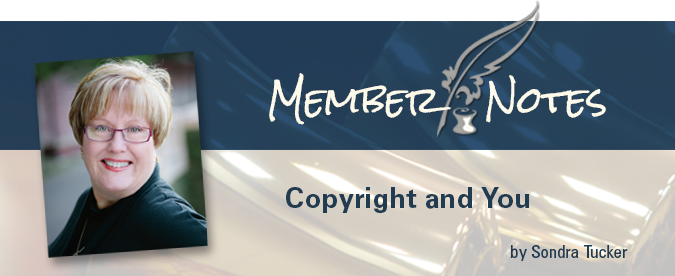 Disclaimer:  I am not an attorney.  Nothing that follows should be taken as legal advice. But you knew that, right?
As handbell musicians, we operate within laws designed to protect the intellectual property of composers and copyright holders.  These copyright laws enable the composers of handbell music and the companies that publish handbell music to continue their efforts by fairly compensating them for their work. Which is a good thing.
This column is going to briefly discuss three aspects of copyright protection: print rights, recording rights, and performance rights.
PRINT RIGHTS
Photocopying
We have evolved as music consumers, and we all know that it is illegal to purchase one copy of a piece of music, and duplicate multiples for our ensemble. Digital delivery and storage complicate these issues and the law is catching up with these new technologies.  Here are some common questions that come up:
If I purchase enough copies for my ensemble, may I make copies for them to mark up? Sorry, no.  Sheet music is considered a consumable resource, one which wears out and needs replacement after a time.
I have a ringer who needs his music enlarged. May I make a copy for that? Ask the publisher first. Generally, this should not be a problem, but you should ASK.
May I make copies of a piece that is Permanently Out of Print? Just because stock doesn't exist for a piece does not mean that it is out of copyright protection too. You must get permission to make copies, and you will be asked to pay a small royalty.
I have a Digital License for a piece. How many copies may I make? Read the contract. It will specify the number of copies that are allowed. If it doesn't specify, you're in the clear.
I work for a church. Am I exempt? NO.
Arranging
Before starting an arrangement of a copyrighted song, you must secure permission. This generally costs money, up to a couple of hundred dollars. Fees vary widely, but it's a lot less expensive than paying a hefty fine for breaking the law, right?  And it's important to be aware that sometimes permission is denied!
May I write a violin part to go with a published arrangement of a Public Domain hymn tune? Not without permission. While the tune itself is public domain, the arrangement is copyrighted, and your violin part would constitute a "derivative arrangement."
May we play off a piano score? Sure, as long as there are sufficient purchased copies for your ensemble, and you don't rearrange anything (for instance, to accommodate the common C5/D5 split.)
How do I find out who owns the copyright? This can be complicated. A good first place to start is by checking out the copyright notice on a published version of the piece. Be aware that many copyright companies farm out print licensing to other companies. Most publishing companies who deal in print licensing have copyright departments who are easy to contact and work with and who are helpful in answering your queries.
How do I find out if a song is copyrighted? All works published in the US before January 1, 1923 are in the public domain. I suggest you read https://www.copyright.gov/circs/circ15a.pdf. 
Derivative arrangements of copyrighted works cannot be registered under ASCAP, BMI, OR SESAC.
MECHANICAL LICENSING
In order to include a copyrighted song on a sound recording, you must pay a mechanical license.  Please note that the law includes MP3, CD, cassettes, vinyl records, as well as any future sound technologies as "sound recordings." Mechanical licenses are compulsory; this means that once a premiere recording by the copyright owner has been made (or waived), no one can forbid you from recording the piece, as long as you pay the licensing fee.  The fee amount is statutory as well.  You'll need to know the length of the piece and how many copies you intend to make.  The Harry Fox Agency is a central location that handles mechanical license requests; however, in the handbell world, sometimes handbell publishing companies handle their own mechanical licensing requests.  There are other companies as well: Tunelicensing or EasySongLicensing.com.
There is a weird little paragraph in the law which states: "A compulsory license includes the privilege of making a musical arrangement of the work to the extent necessary to conform it to the style or manner of interpretation of the performance involved, but the arrangement shall not change the basic melody or fundamental character of the work …", thus preventing mechanical licenses being used to make substantially derivative works of a piece of music.  And please note that the "musical arrangement" term in this section applies until you write the first note down. At that point, you just got yourself a derivative print arrangement.
PERFORMANCE LICENSING
The good news is that performances in worship and educational settings are exempt from paying performance fees.  So, for example, preludes and offertories for worship are exempt (unless the service is broadcast), as are school ensemble performances occurring as the result of face to face teaching activity at a nonprofit educational institution.  Outside of that, however, purchase of sheet music does NOT authorize its public performance! I'm talking to you, handbell festival organizers!
Most public performance licenses are issued by one of the performing rights organizations: ASCAP, BMI, or SESAC. (Most handbell publishing companies are members of ASCAP, though not all.) These performing rights organizations have online presences where you can request a license and pay for it online. Concert rates depend on the ticket revenue and seating capacity of the venue.  The wrinkle for handbell ringers is that it is the PRESENTER/VENUE that usually secures the performance license (think about nightclubs, restaurants, or big concert venues.) These venues generally purchase a blanket license from each PRO for the term of a year, which covers them for all music performed. Since many handbell concerts and festivals happen in churches (but outside of worship), these venues do not have a performing rights blanket license, and the burden may fall on the performer to obtain a license. Legally, it is the responsibility of all parties to make sure that the proper licenses have been obtained for a performance. Licenses can cover an entire year or just a specific festival or event, and are priced based on numerous factors, including number of performances, ticket prices, size of the venue, etc. With the blanket licenses in place, the artists (ringers, in our case) simply need to show up. If a venue prefers not to obtain such licenses, then the performing organization can certainly do so themselves. However, if no one obtains the licenses, then everyone is liable.
The good news, however, is that one of the benefits of having the Guild endorse your festival is that the national office takes care of reporting your performance to the appropriate organization on your behalf at no further cost to you than your endorsement fee! It can be time-consuming to do this task yourself, so I encourage you to take advantage of this valuable benefit.
Will a church's CCLI license cover this? CCLI covers: storing lyrics to assist with congregational singing, printing in bulletins for congregational singing, recording live music in a worship service, making arrangements for congregational singing, projecting and translating songs.
In conclusion, paying royalties isn't just the legal way to do things, it's the RIGHT thing to do.  Fairly compensating composers, arrangers, and publishing companies makes it possible for them to continue to provide beautiful music to enhance our programs and ministries.
---
Sondra K. Tucker, BSE, MMus, is handbell editor for Jubilate Music Group. She is organist/choirmaster at Church of the Holy Apostles, Episcopal, in Collierville (Memphis), Tennessee, where she plays the organ, directs the musical ensembles of the church, and oversees a concert series. She is also chair of Area 6 of Handbell Musicians of America and teaches composition at the Master Series of classes sponsored by the Guild. She is in demand as a conductor and clinician for denominational and Guild events. Sondra is an accomplished organist and flutist, and her published works include music for choir, organ, and instrumental ensembles in addition to handbells. She lives in Memphis with her husband and has two children and two granddaughters.